Babies & Preschoolers:
Storytime: We offer a variety of story times where we share stories, songs, and rhymes designed to help your child (ages 2-6) get ready to read. Please see our calendar for our current schedule.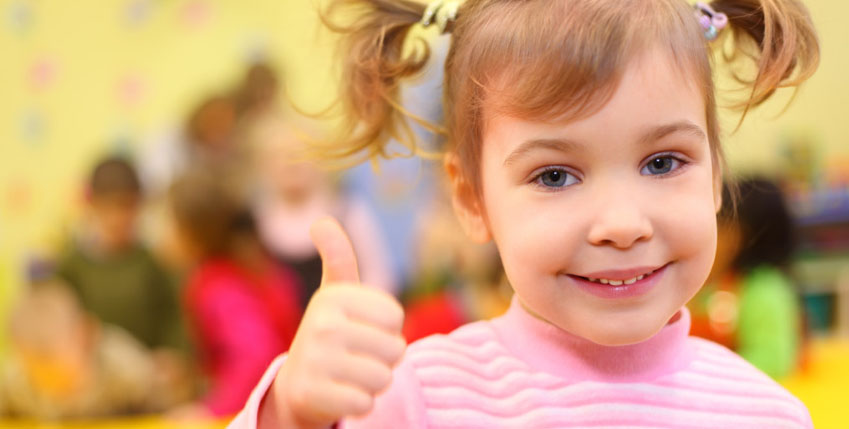 1,000 Books Before Kindergarten: A Literacy Program for Pre-readers
The Lincoln Township Public Library is excited to offer a fun, easy, and FREE program that promotes reading to newborns, infants, and toddlers. We encourage parents to bond with their children through reading.
Our goal is to help parents understand the importance of literacy even before children can read. Reading to young children gives them the confidence necessary to become strong readers in the future.
What is 1,000 Books Before Kindergarten?
We have provided a simple, innovative yet fun approach to establishing strong early literacy skills. Our program is designed to get your youngest children interested in reading. When you read just one book a day with a child every day for a year, that's 365 books a year and 1,095 books by the time a child reaches their third birthday!
By reading together it helps children garner critical literacy skills, and is a wonderful opportunity for family members to connect and spend time with their children. With milestone achievement certificates and prizes, our program guides parents to accomplishing their 1,000 book goal!
Register, Read and Reach the Goal
Join our reading challenge by registering for the 1,000 Books Before Kindergarten early literacy program at the youth desk and then start tracking the books that you read together!
Any time your child reads a book – or you read a book to them – log it on the paper log. We encourage re-reading your child's favorite book because each reading of the book counts. If you read "I Love Trucks!" four times, log that as four books. Every time you and your child finish reading 100 books together, fill in your reading log. Then, stop by the library to receive a prize!
Other Programs
dial-a-story200
Dial-a-Story Can't join us in person? Simply dial (269) 429-1234 or (269) 429-1240 to listen to a new children's story every week.
Early Literacy Center and STEAM Activities
The Early Literacy Center is an educational center for younger children and their caregivers to help children learn and explore while having fun. Sign up at the Youth Desk. Older children will enjoy our STEAM (Science, Technology, Engineering, Art, and Math) activities outside of the Early Literacy Center.
Summertime
Summer Reading Program:
It wouldn't be summer without the LTPL Summer Reading Program! Special events and guests, exciting themes, prizes, and some of the most awesome teen volunteers in the nation make for seven weeks of pure reading fun and frenzy — it's all FREE and it's all FUN! With a reading program for every age and reading level, there's something for everyone. Just register, read, and report.
2023 Summer Reading Theme: All Together Now
Seasonal Children's Events
We offer several events for children during the year. Events include: our annual Visit with Santa, Holiday Craft programs, our annual Teddy Bear Picnic (over 30 years of tradition have made this our premier preschool event of the year), and more.
Lego Bricks Club
Complete a challenge or build whatever you can imagine. Check our events page for upcoming dates and times. Legos are provided.
Special Services for Children, Parents, and Teachers
Tours and visits: We love to host tour groups of all ages and sizes—from a family group to a Boy or Girl Scout troop; from a small class to an entire grade level. We offer instruction, tours, and a friendly welcome. A librarian can also visit your school and share information and stories. Request a visit online or call and schedule a visit or tour at (269) 429-9575.
Explore Kits
Check out our Explore Kit backpacks with books, activities, and games. Great for parents, teachers, and caregivers. Kits are available for a wide range of ages and interests. Subjects include: All About Me, Tiger Scouts, Community Helpers, Spanish/English, On the Farm, Shapes, Dinosaurs, Alphabet, Space, & Counting.
Playaway Launchpads
Check out the new Playaway Launchpads! These tablets are pre-loaded with learning apps grouped together by age, subject area, theme, and grade level. The orange diamond is for ages 3 to 5 and the green diamond is for ages 5 to 7. Limit one per card.